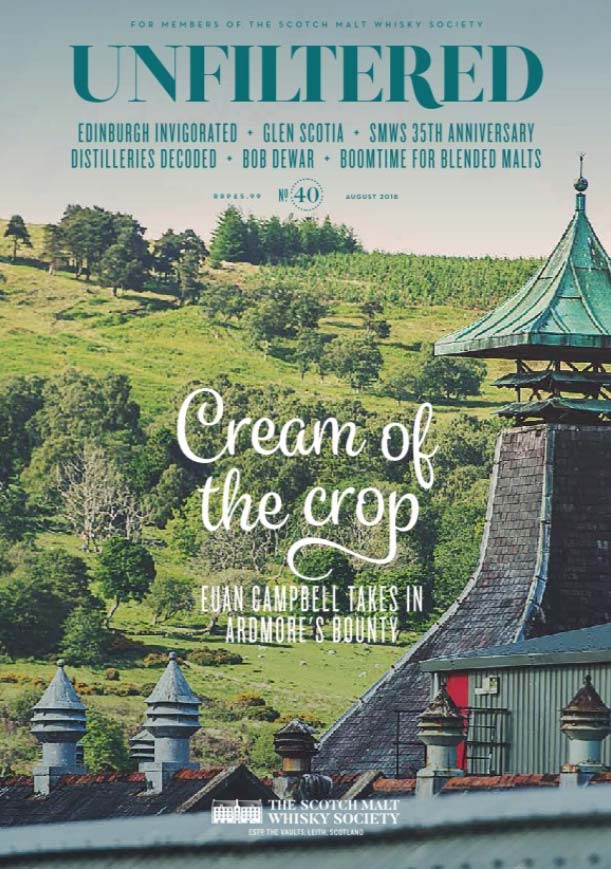 Unfiltered Magazine
Unfiltered is the Scotch Malt Whisky Society's award-winning magazine, available exclusively to members. Published quarterly, it brings fascinating insights into the SMWS and thought-provoking articles showcasing the best in whisky writing and news from around the globe. Members receive Unfiltered in the mail and can also access a digital version by logging into our website.
If you would like to opt out of receiving the hard copy in the mail, you'll get $10 off the cost of your annual renewal fee of $125.00; simply log in to "My Membership" at the top of our website and click the "Do not mail me a printed copy of Unfiltered magazine" box and we'll update your file.
Click on the cover image on the left to view a sample back issue online. You must be a member and logged in to view the latest edition and all of the archives of Unfiltered magazine.
Sample Issue: #40, August 2018