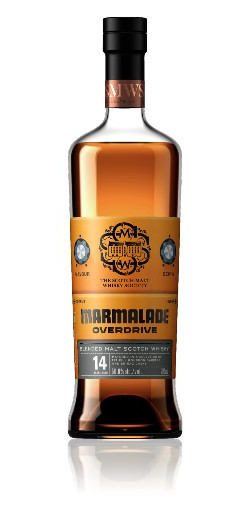 Cask No. N/A
Blended malt
MARMALADE OVERDRIVE
$165.99
On a cold spring morning, we journeyed across the bridge to the Kingdom of Fife. Our mission? To nose and select some freshly imported Australian Shiraz barrels, of course! Alongside the experts from Nebb Whisky Barrels, we made our selections and went about identifying suitable whiskies to fill into the casks. We opted for some 11yo 1st fill bourbon matured Speyside whiskies. They were left to slumber for around three years before being blended to create this unique whisky.
What an aroma neat, with popcorn drizzled in melted salted butter, heather and gorse flowers baking in the hot summer sun, pears poached in red wine and crimson marmalade on a slice of malt loaf. Juicy and fruity on the palate with the pleasing tartness of green apples in perfect balance with the silky sweetness of strawberry jelly and honey liqueur. In the finish gentle spices like cinnamon, cardamom and nutmeg that resemble the calm Caribbean Sea lapping a sandy beach.
Following reduction - careful when adding water - the scent reminded us of cherry clafoutis, toffee apples and mango chutney. In the taste, a floral hint to start followed by diluted blackcurrant juice. The finish gave us white pepper.   
| | |
| --- | --- |
| Age | 14 years |
| Date Distilled | 6 July 2007 |
| Cask Type | 1st fill barrels and hogsheads |
| Region | Speyside |
| Outturn | 2658 bottles |
| ABV | 50 % |
There are no other products with Flavour Profile Blended malt